news
Palestinian doctor who lost daughters in 2009 war on Gaza sues Israel
A Palestinian doctor has appealed to the Israeli Supreme Court for compensation over a 2009 strike by the occupying entity on the besieged Gaza Strip that claimed the lives of three of his daughters and a niece.
Izzeldin Abuelaish attended a long-delayed hearing on Monday during which he sought justice for what was described as an "act of war" by Israel in January 2009, when a tank strike on his Gaza home killed his daughters Aya, 14, Bessan, 21, and Mayar, 15, as well as his niece Noor, 17. Shada, another daughter, survived but was wounded.
The Israeli military has acknowledged that the strike was aimed at the Gaza-based Palestinian resistance movement Hamas. A lower court also sided with the regime's military in 2018 but no compensation has so far been offered.
Speaking to reporters outside the courtroom before the hearing, Abuelaish said he felt his daughters were with him and that he was "coming to advocate for the truth and their rights."
"I hope today this court (will) not kill them again," he said. "I hope the judges will side with the truth and justice and help me achieve justice for my daughters and niece."
"It's very hard for the victim… and that's what my daughter Shada said, 'Do we need to come to prove that we are victims? Or the perpetrator (needs) to acknowledge what happened?' When the facts are clear and the evidence, there is no doubt about the evidence. Two shells shelled my house, and they have to acknowledge what's happened."
"I believe I will meet them one day, to meet them with a big gift: It's the justice for them and for others. And that their holy souls made a difference in others' lives."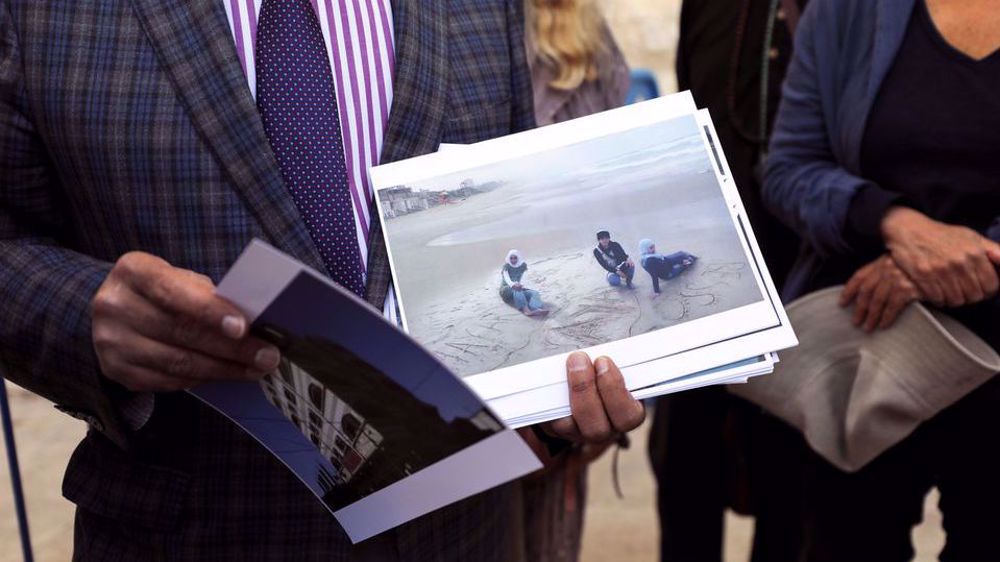 An attorney for Abuelaish said the Israeli military should be seen as criminally negligent. "We are asking the court to intervene in the ruling and to take responsibility on the shoulders of the army for this crime which happened in January 16, 2009," said Hussein Abu Hussein.
The Supreme Court hearing adjourned without a decision on Monday, saying it would announce its decision at a later date, which it did not specify.
An Israeli military investigation in 2009 claimed that the regime's forces thought they had identified Hamas members on the upper level of the doctor's home. The probe said two tank shells were fired but once "screams were heard," an order was immediately given to curtail the strike.
Abuelaish, who moved to Canada after the tragedy, was a well-known figure working in the occupied Palestinian territories when the strike occurred. The Harvard-educated doctor and peace activist said a letter was sent last week by several Knesset members to Naftali Bennett, calling on the Israeli prime minister to apologize for the killing of his daughters and niece.
Israel has launched three major wars on Gaza since 2008. In the latest bombardment campaign, at least 260 Palestinians, including over 60 children, were killed in a time span of 11 days that began on May 10. The Gaza-based resistance movements retaliated. The regime was eventually forced to announce a ceasefire, brokered by Egypt, which came into force in the early hours of May 21.
The Gaza Strip, home to some two million people, has been under a blockade imposed by Israel since June 2007.