Economy
Member of Azadi Innovation Factory launches online platform for int'l transportation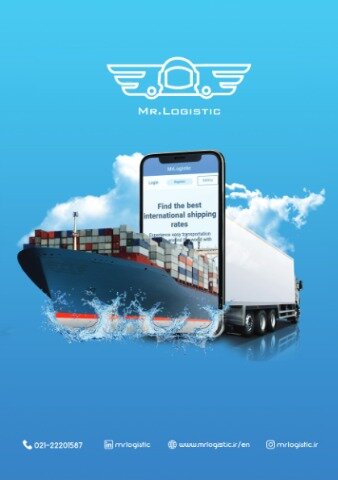 Tehran (ISNA) – A member of Azadi Innovation Factory has launched an online platform for international transportation. This platform solves one of the important problems, which is determining and reducing international shipping costs for merchants, traders and exporters, as well as freight forwarding and forwarding companies.
In recent years, the international transportation industry in Iran has been faced with the long distance from the university and the lack of specialized personnel.
Accordingly, a startup, understanding one of the important problems in this field, which is the problem of determining and reducing international transportation costs, has tried to plan a new system to solve this problem through narrowing the gap between industry and university.
'Mr Logistics', a start-up in transportation field, is now a knowledge-based company which has claimed that if businessmen and merchants want to send goods to another country through sea and land, it can provide them with the required rates of international transportation services online within a short period of time.
Head of 'Mr Logistics' Habib Elahi said that the company has started its activity in Azadi Innovation Factory to reduce one of the biggest challenges with regard to export and import in the field of international transportation costs.
Mr. Logistics enjoys a competitive advantage because it can coordinate its services with the time of other countries and set slow rates even on holidays and non-working hours, he added.
Elaborating on the characteristics of the platform, he said our platform is unmatched in the transportation industry domestically or internationally. It is completely domestic and, of course, fourth generation of startups and at a high international level.
We are currently consulting with Turkey, Russia, Iraq, as well as the CIS countries, so that we can introduce our platform to them, he noted.
We used artificial intelligence for the development and speed of our operation and processing accuracy, and we are trying to get the necessary preparation to create a new block chain platform.
End Item
Follow us on Twitter @Isna_Int