Politics
Iranian FM to meet his Turkmen, Pakistani, Uzbek, Tajik counterparts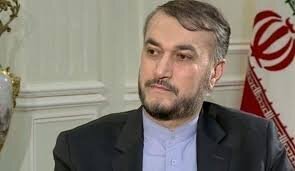 Tehran (ISNA) – Iranian Foreign Minister Hossein Amir-Abdollahian will separately meet with his counterparts from Turkmenistan, Pakistan, Uzbekistan and Tajikistan in Tehran on Tuesday.
The meeting will be held at Iranian Foreign Ministry's building in Tehran.
One of the main purposes of these foreign ministers' visit to Tehran is to attend the second round of meeting of foreign ministers of Afghanistan's neighboring countries which is due to be held on Wednesday in Tehran.
End Item
Follow us on Twitter @Isna_Int