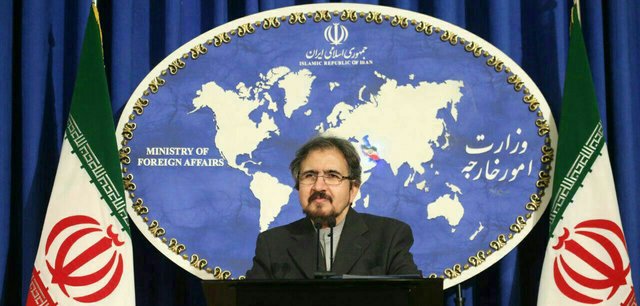 Expressing sympathy with Syrian government, nation and the families of martyrs of the bitter and outrageous massacre, Ghasemi said: "the shameful crime of Takfiri terrorists in a coward suicide attack on the buses carrying evacuees of Al-Fu'ah and Kafriya and killing dozens of innocent and defenseless women and children is another disgraceful stain on terrorists and their supporters".
"The public opinion now questions the double standard applied by claimants of human rights. Their silence and position of weakness encourage terrorists to design more horrible crimes, including what we witnessed on Saturday" he added.
About 100 people were killed and 55 others injured Saturday in the car bomb explosion targeting pro-regime evacuees leaving besieged Syrian towns.
The convoy of buses, which were parked at the time, was carrying thousands of people from two regime-held but rebel-besieged villages in northwestern Syria.
End Item


Source: ISNA