Politics
Iran hopes gov't to be formed in Afghanistan that represents all Afghan people: President Raisi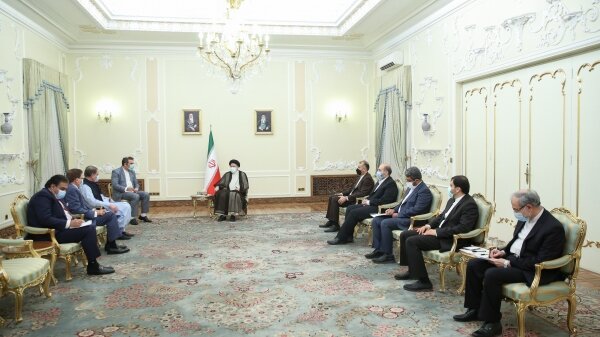 Tehran (ISNA) – Expressing hope that a government would be formed in Afghanistan that represents all the people of the country, the President said, "Countries in the region can be effective in the security of Afghanistan."
Speaking in a meeting with Pakistani Foreign Minister Shah Mahmood Qureshi, Iranian President Ebrahim Raisi said, "We have no restrictions on increasing economic and security relations with Pakistan, and the exchange of economic and political delegations between the two countries will help develop cooperation".
Referring to the issue of Afghanistan, Ayatollah Raisi said that the problems of the Afghan people are one of the serious concerns of Iran and said, "We think of the security and peace of the Afghan people and the country, and Pakistan can cooperate well in this regard".
Expressing concern that insecurity was created by ISIS after the expulsion of the Americans from Afghanistan, the President said, "We consider the problems in Afghanistan to be caused by the Americans because ISIS was formed by the United States".
Referring to the meeting of foreign ministers of Afghanistan's neighbouring countries hosted by Iran, the President said, "We hope this meeting can expel the Americans from the region and find a solution to solve Afghanistan's problems".
Pakistani Foreign Minister Shah Mahmood Qureshi also said during the meeting, "There is a feeling between the people of Iran and Pakistan as Afghanistan's neighbours to work for national peace and reconciliation in the country".
"Afghanistan needs urgent assistance, and that assistance must come from its neighbours and the international community," he said.
End Item
Follow us on Twitter @Isna_Int