Politics
Iran FM meets members of Advisory Commission of Public Diplomacy Center, analysts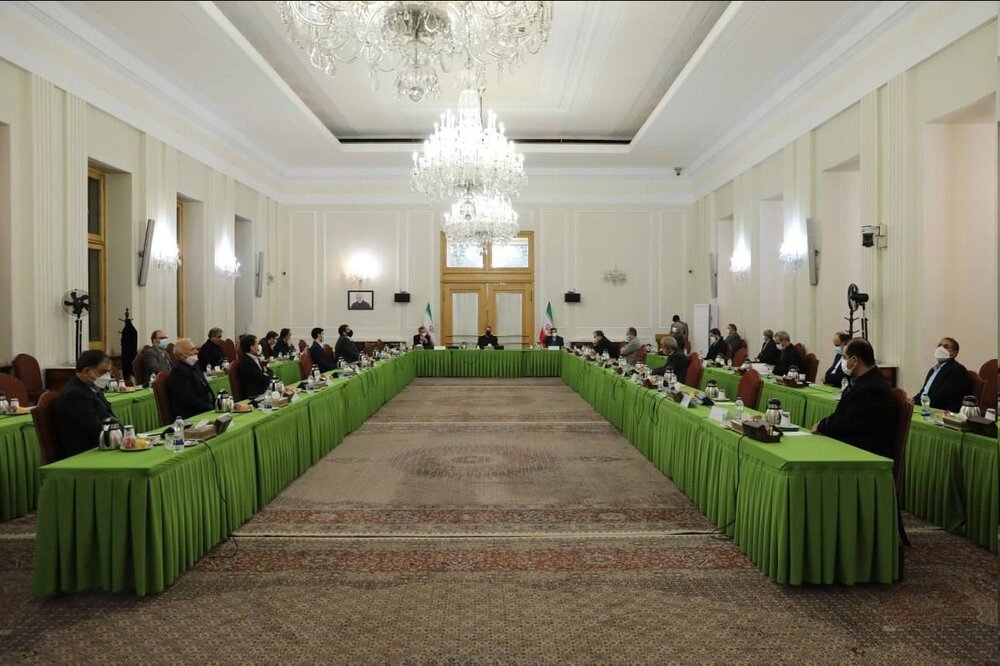 Tehran (ISNA) – Iran's Foreign Minister Hossein Amir-Abdollahian has received members of the Advisory Commission of the Public Diplomacy Center as well as a host of Iranian analysts, university professors, journalists and ambassadors.
In the meeting, Hossein Amir-Abdollahian expounded on the foreign policy of the 13th administration.
He said, "Tehran is entering into talks in Vienna in good faith despite the United States' breach of its commitments under the JCPOA and withdrawing from the deal as well as Washington's violation of UN Security Council Resolution 2231 not to mention failure by the European parties to the JCPOA to make good on their obligations".
He elaborated on Iran's policy on the resumption of negotiations aimed at lifting the United States' cruel, illegal and unilateral sanctions.
Also present at the meeting was Iran's top nuclear negotiator Ali Bagheri, who elaborated on Iran's position as well as the measures adopted so far.
He clarified the different dimensions of Iran's policies vis-à-vis the nuclear talks.
Other participants in the meeting also expressed their viewpoints in that regard and offered proposals that would see more such meetings would be held in the future.
End Item
Follow us on Twitter @Isna_Int