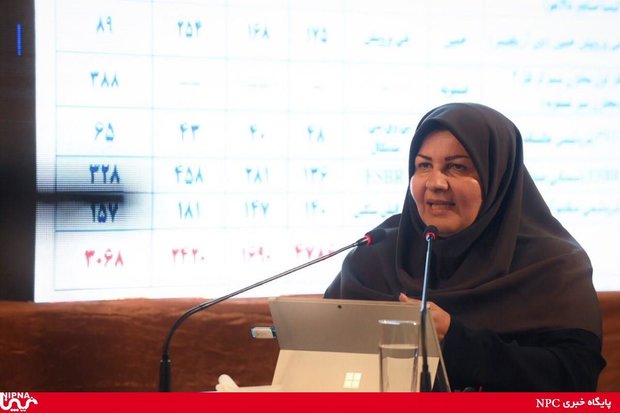 ASSALUYEH- Iran is among the few countries which have all kinds of petrochemical feedstock, National Petrochemical Company (NPC) Managing Director Marziyeh Shahdaie stated on Sunday.
She made the statement in a ceremony to inaugurate four petrochemical projects by President Hassan Rouhani in the southwestern port city of Assaluyeh which is home to 30 petrochemical complexes that receive gas and gas condensate feedstock from the giant South Pars gas field Iran shares with Qatar in the Persian Gulf.
The four inaugurated petrochemical projects will raise the country's annual output and revenue by 2 million tons and $2 billion respectively.
Some $883 million has been invested for implementation of these projects, according to Shahdaie.
Completing the chain of value is the approach to be adopted for the new projects, the NPC managing director noted adding that future petrochemical projects will bring foreign investment and technology to the country.
 '52 petchem complexes active in Iran'
Shahdaie further announced that some 52 petrochemical complexes are active in the country and put the total nominal production capacity of them at 60 million tons per annum.
She also put the country's petrochemical output at 51 million tons in the past Iranian calendar year (which ended on March 20).
 '30 projects to come on stream by Mar. 2019'
Elsewhere in his remarks, the NPC managing director announced that 30 petrochemical projects will be put into operation in the country by the end of the Iranian calendar year 1397 (March 20, 2019).
She said that these projects will add 20 million tons to Iran's annual output.
The officials also stated that implementation of 25 new projects has been envisaged in the Sixth Five-Year National Development Plan (2016-2021).
 '$15b required to complete unfinished projects'
Shahdaie further announced that some $15 billion is required to finish the incomplete petrochemical projects in the country.
Also, referring to five upstream projects specified by the Oil Ministry for implementation by the NPC, the official put the total number of underway petrochemical projects at 40 and said their development requires $40 billion investment.
Iran's petrochemical output is expected to exceed 59 million tons in the current Iranian calendar year (started on March 21). The country plans to export 23 million tons of petrochemical products, worth $11 billion, in the current year.
MA/MG
Source: tehrantimes.com