Economy
Footprint of drought in Amirkabir Dam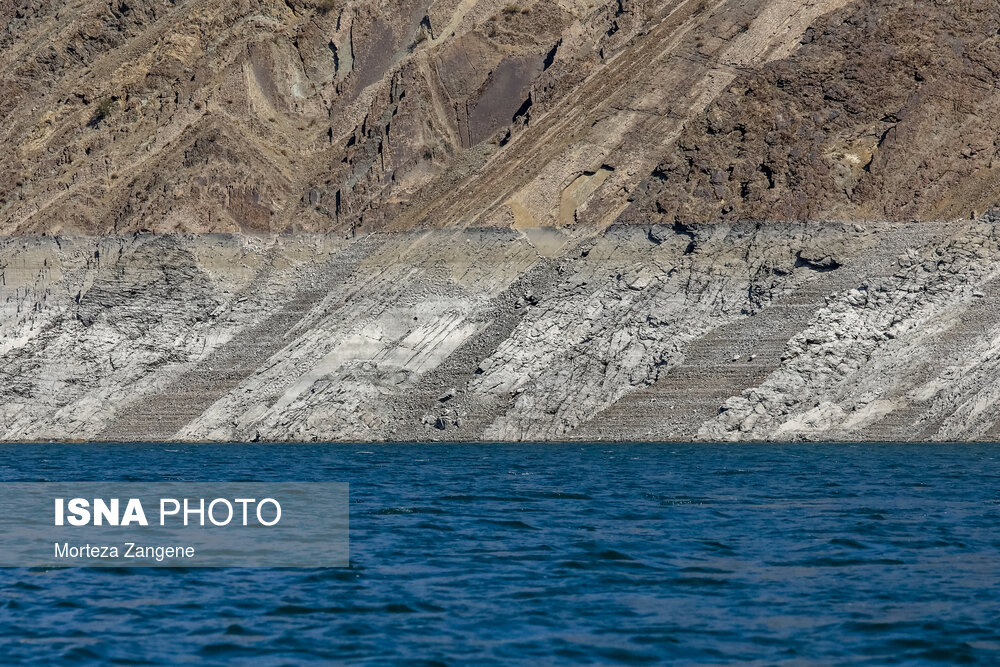 Tehran (ISNA) – Amirkabir Dam, also known as Karaj Dam, is one of the five main dams providing drinking water for Tehran. 
Due to the severe drought in Iran which is unprecedented in the past 50 years, the current water storage of the dam is 97 million cubic meters, nearly 50 percent of its total capacity.
In the first six months of this Persian year, the amount of water flowing into the Karaj Dam has also decreased by 50 percent.
These photographs show the current situation of Amirkabir Dam.
Photographer: Morteza Zangane