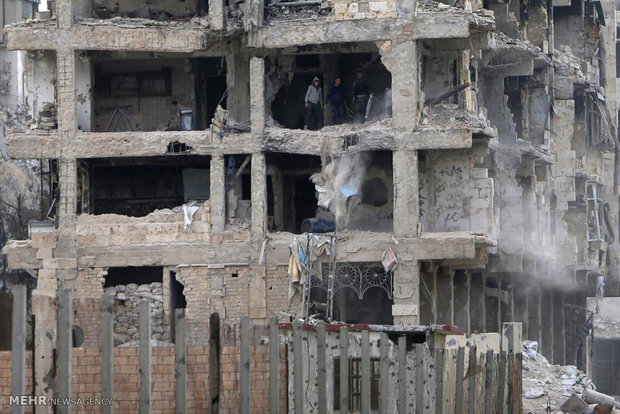 The number of casualties was provided by the General Organization of Radio and TV news correspondent via social media, who classified the blast as a terrorist bombing.
Salah al-Din is located west of Aleppo's Old City. The district used to be the last territory held by militants until it was taken over by the Syrian army in December.
The blast came while the evacuation operation of residents of two Shia villages was underway a few miles away in Rashidin, a southwestern suburb of the city.
On April 15, a blast occurred near a bus convoy evacuating residents of the besieged Shiite towns of Fua and Kefraya to Aleppo. Around 126 people were reportedly killed, with many women and at least 60 children among them.
On December 22, as the last militants left eastern Aleppo, the Syrian army gained full control over the city. Syrian President Bashar Assad called the liberation of Aleppo a "watershed moment."
SPUTNIK/MNA
Source: Mehrnews English